6 May 2008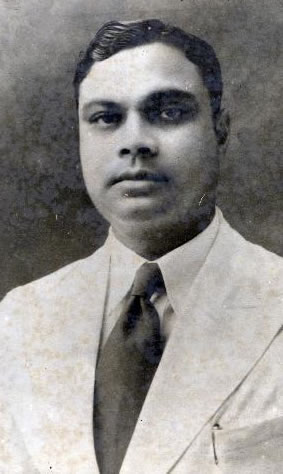 What really happened to Hassan Farid Didi? This is a question that has intrigued Maldivians since early in 1944. A number of conspiracy theories have been put forward by many people over the years but no one has been able to produce a definitive answer.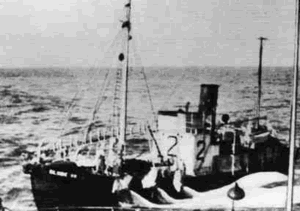 HMS Maaløy (249 tons). The Norwegian whaler Globe VI of Hvalfangerselskapet Globus A/S, Larvik, was taken over by the Royal Navy in 1941.
Later that year she was transferred to the Royal Norwegian Navy and renamed Maaløy. In 1942 she reverted back to the Royal Navy.
The Prince Hassan Farid Didi was the Minister of the Interior and de facto head of the Government of the Sultan of the Maldives in the 1930s and early 1940s. Educated in Colombo, London and Paris, he was largely instrumental in ushering in constitutional government in 1932. As World War II became intense, he stationed himself in Colombo, shuttling between there, Malé and the Allied naval facilities in Addu Atoll Gan and Thiladummathi Atoll Kelai.
On 27 March 1944 he was on board HMS Maaløy as a civilian passenger en route from Gan to Colombo when the ship came under attack from the German U-boat the U-510.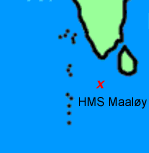 The Maaløy was commanded by T/Lt. Frederick James Perkins, RNVR. The U-510 was commanded by Kapitänleutnant Alfred Eick (German Cross in Gold). The Maaløy was torpedoed and sunk due south of Cape Comerin in position 05º25'N 77º32'E. The commander of the Maaløy, 16 crew members and at least two passengers including Hassan Farid Didi were lost, presumed dead.
For his gallantry, Kapitänleutnant Eick was decorated with the Knights' Cross, four days later.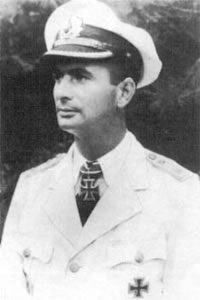 Kapitänleutnant Alfred Eick, born 9 March 1916 in Essen. He was in French custody until 1947, later studying business management at the University of Hamburg. As a civilian, he worked as a tax adviser
Kapitänleutnant Eick continued to cruise the Indian Ocean and on the way back to occupied France, he sunk a Canadian merchant ship in February 1945. On 8 May 1945, the U-510 was captured by the French navy and four days later Kapitänleutnant Alfred Eick formally surrendered the U-boat to France at the port of St Nazaire.

Asked about the introduction of democracy to the Maldives, Hassan Farid Didi once remarked: "Granting democracy to Maldivians is like giving a handkerchief to a monkey. The monkey doesn't know what a handkerchief is used for and soon it will wipe its bottom with it." He said this in the 1930s, while dining with his brother-in-law, at the latter's residence. The latter was this site editor's father.
The other passenger who was lost from the Maaløy was Flight Lieutenant Walker. Reference to him and the circumstances of the Maldives at the time was made in an article by Abdul Hakeem Hussain Manik published in Iyye in 1997. This article was translated by Maldives Culture editors Michael O'Shea and Fareesha Abdulla, with assistance from Majid Abdul-Wahhab (editor of Maldives Royal Family) Notes from U.K. Public Records Office were researched and added by Maldives Culture. Click here to view the translation published on 30 November 2005